JYJ3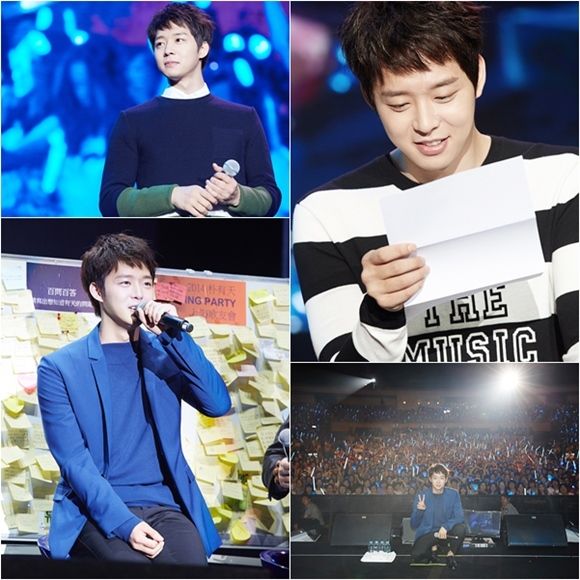 JYJ's Park Yoochun captures the heart of fans in China during the Shanghai's fan meeting.
According to C-Jes Entertainment, "Park Yoochun's fan meeting in Shanghai on June 28 after the one in Guangzhou has ended with great success. Yoochun had a special day with 4000 fans for full two hours."
Yoochun's special stages, counselling sessions with fans, self-prepared packaged foods for fans, humorous comments, and flawless look have flattered the avid fans. Yoochun wished his fans good luck, thanked for their consistent and persistent love and support, and hoped to have more opportunities to meet them like this.
View original post 245 more words