JYJ3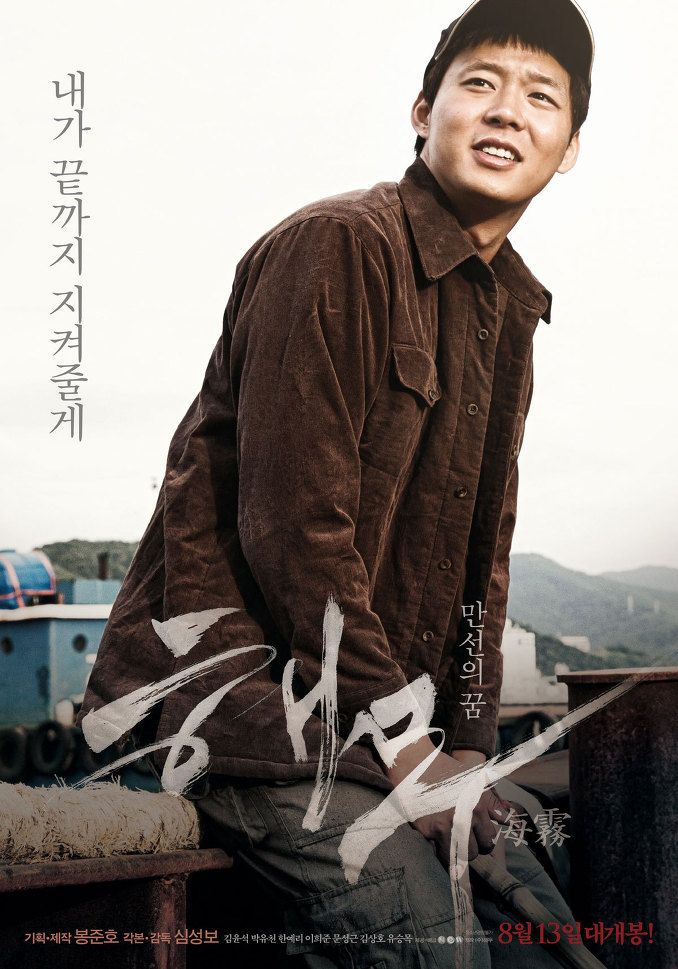 Looking totally like an actor, Park Yoochun plays Dong-sik
The character posters of movie 'Sea Fog' have been released, attracting much attention.
<Sea Fog> is a thriller movie about 6 crewmen who go sailing in the hopes of returning with a full load of fish. They get involved in an uncontrollable event as they take on stowaways.
Director Shim Sung-bo said, "When the sea fog comes toward and everything gets blurry, the characters show who they are and express their desires. I focused on the part the most." Producer Bong Joon-ho said, "The actors make <Sea Fog> more interesting. The actors are all great but they also show greater teamwork. You cannot feel how long you have been watching the movie by only looking at the faces of the characters," raising expectations for the characters in the movie.
The movie will be released on August 13.
View original post 343 more words